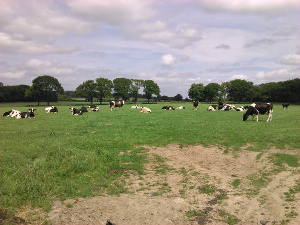 Dairy herd
Upper Farm, which stands 700 feet above sea level, is a 300 acre family run mixed farm of dairy, beef, sheep and cereals.
Upper Farm is farmed by John and Wendy Rogers, son 'Fred' and daughter Linda.
There's usually plenty of space for children to play football or cricket, and grass or stubble fields where dogs can be exercised. During their stay, visitors can explore the farm.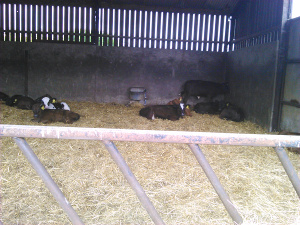 Calves
There are footpaths through the farm including a 3 mile boundary walk.